Liner Notes- (also sleeve notes or album notes) are the writings found on the sleeves of LP record albums and in booklets which come inserted into the compact disc jewel case or the equivalent packaging for vinyl records and cassettes. Now also found on-line via Artist's/Band's Website and some on-line download music stores or outlets.
RJ KANEAO MUSIC (ALBUMS AS ARTIST, PRODUCER OR SESSIONIST)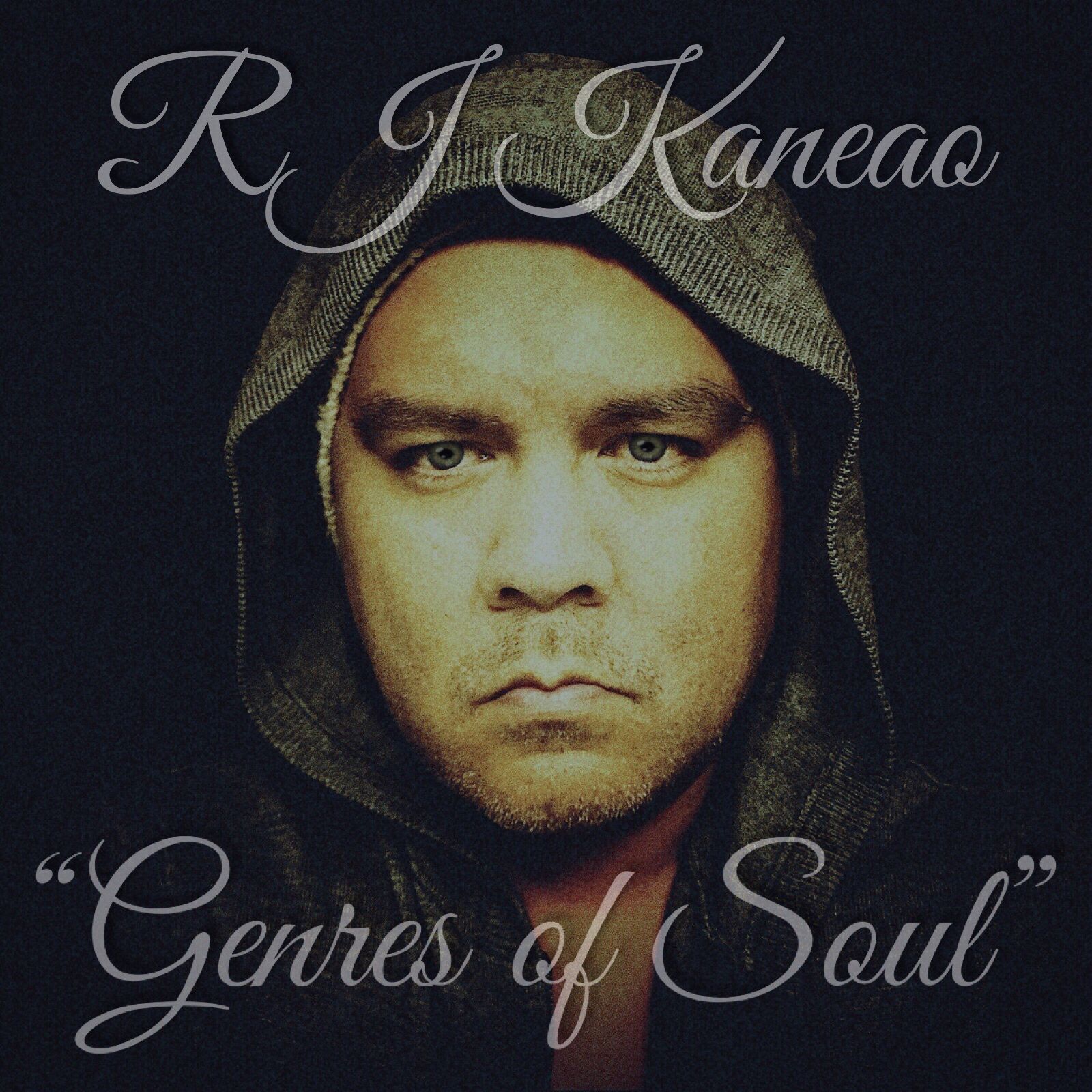 "GENRES OF SOUL" 2017-2018
All Song Written, Composed & Produced By.RJ Kaneao
Assistant Producer/Production By.Aaron "AJ" Kaneao
Recorded at Groove Plant Hawaii (Recording Studio) in Waikoloa, Hawaii
All Instruments (Guitars,Bass Guitars,Keyboards,Drum & Percussions Programming Except as below) Played By. RJ Kaneao
Live Drums & Drum/Percussion Programming on Tracks 2,5,8,9
Master By. Drew Thomas in Nashville, Tennessee
Publishing By.Robert Sterling Music Publishing New York
ASCAP/ Copyright 2018
1.Ain't No Paradise
2.Listen
3.Baby Please
4.My Dear Lovely
5.Fly Away
6.Hypocrite
7.Too Late
8.In the City
9.Do You Love Me
10.After Midnight
"Genre of Soul" Store Links
This Album is Dedicated to the Memory of My Dearest Brother & Mentor Sherwood Ball, Brother & Legendary Bassist Romeo Williams, Honoka'a Bluesman Jon Hart & My Grandmother MaryAnn "Mana" Kaneao Lerma, I Love You Mama. 
All Praises & Glory to God, Mahalo Akua 
Groove Plant Hawaii Recording Studio-Records
& RJ Kaneao Music
P.O.Box 385162
Waikoloa, Hi 96738
Get the info. you need to know about RJ KANEAO